Experiencing the joy, beauty, adventure, and places together with your loved one not only strengthens your bond but also brings you closer. Spending time in seclusion with your partner adds meaning to your relationship. So what's the best way to do that? It is the honeymoon trip!
Well, we have 204 countries, 809 islands, and 7 seas but which place has the perfect environment to captivate couples?  It is the Dubai enclosed by Persian Gulf coastline. So for all newly-weds out there who want to do away with their honeymoon destination worries, we, at Tripjohn, have compiled a list of best honeymoon destinations in Dubai.
Hold your partner's hand tight and fly to these amazing and romantic destinations in Dubai. And yes, don't forget to capture the beautiful moments together!
1. Over to the Clouds, Together; Burj Khalifa
 You will literally be in the clouds with Burj Khalifa's cloud touching architecture. There's nothing more romantic than having the splendid view of the city from the 124th floor! You can click a picture there with the rest of Dubai in the background. Isn't that amazing?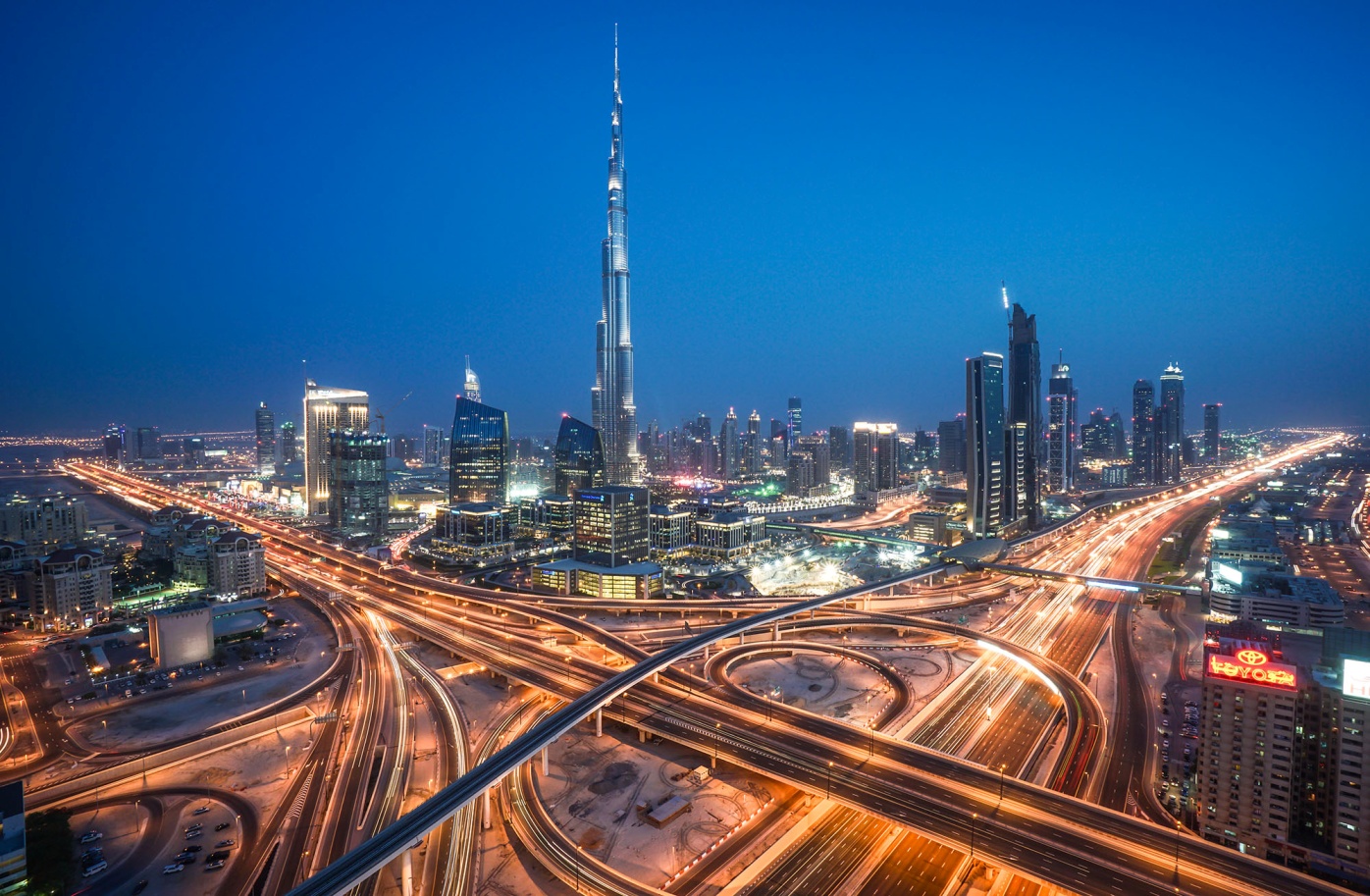 Besides this, you can have a romantic dinner with the environment that is luxurious and grand in nature. Take your partner there and enjoy your good time.
2. Arabian Desert
If you both a thing for the thrill then the Arabian Desert is waiting for you. Desert Safari is one of the thrilling and popular activities you can do there. And the scene of the sunset over the desert is a couple-perfect moment you can have there.
So, set on a joyous ride and enjoy your time.
3. Umm Suqeim Beach
The most romantic walk you can have is along the beach. Away from the crowd, Umm Suqeim Beach offers you a quality time alone with your spouse in a very beautiful setup.
The view of the sunset and the restaurants alongside makes it a perfect destination for a romantic sojourn.
4. The Dubai Fountain
Having a view of the spectacular hour show with your partner will leave an indelible mark on your mind. You will have some of the amazing moments of your life there.
The Dubai Fountain is a mesmerizing experience. The shooting water fills you with the adrenaline rush and creates some joyful moments for you.
5. 360° Music Bar, Dubai
360° Music Bar located at Jumeirah Road in Jumeirah Beach Hotel. This is a great place for a perfect dinner date. It is surrounded by the beauty of the sea. Look in any direction and you will be mesmerized by the gorgeous view.
Add to this the live music which will enhance the charm of your date. Is there anything else you need?!
6. Dubai Dinner Cruise
Treat yourself and your loved one with an exquisite night of entertainment. You can have the magical experience by the combination of sumptuous and breathtaking sense of tradition.
Dubai Dinner Cruise is offered by various travel and tour companies in Dubai. Get your partner this magical experience of dinner on the cruise and have some romantic moments together.
There is no dearth of places in Dubai where you can spend some romantic time together with your loved one. These were some of the best places we shortlisted for you. TripJohn wishes you a very happy honeymoon! Good Luck!