6 Events that you must attend in Dubai in 2019
Dubai celebrates various festival and events throughout the year in order to attract tourists and making sure their stay is enjoyable. We all have our favorites and love getting dressed up or down depending on the event. Whether it's a high end or low end event, one thing is for sure, Dubai events are never small and always lush!
Here in this blog we have compiled some of the top events that are taking place in 2019 and we recommend you to start looking for some of the best car rental companies in Dubai so you don't miss any of the below-mentioned events.
See if you can try and get along to most of them- you won't regret it- great times and a great atmosphere!
1. Dubai Shopping Festival
An event of lights, shopping, sports, adventure, multi-cuisine food and multi-ethnic culture, the great Dubai Shopping Festival brings life to every shopping destination. Shoppers get matchless discounts and offers on everything from clothes to jewelry to electronics. From big sellers to small shop owners, everyone has deals to offer. A month long event that happens to take place in the month of January, the city of Dubai is decorated with the lights all over.
Date – 26th December, 18 – 2nd February, 19
Venue – Citywide
2. Dubai World Cup Carnival at Meydan Racecourse
A three-month horse racing competition, The Dubai World Cup Carnival is here of worth over US$ 10 million in prize money across ten race meetings. This carnival leads to the Dubai World Cup worth USD $ 35 million, making it one of the wealthiest racing days in the world. This horseracing season will comprise of over 23 races inspired by His Highness Sheikh Mohammad Bin Rashid Al Maktoum, Vice President and Prime Minister of the UAE and the ruler of Dubai.
Date – 3rd January 2019
Venue – Meydan Racecourse
3. The Step Conference 2019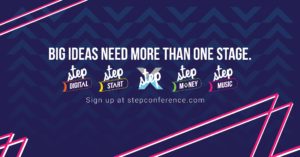 Started as a series of small gatherings and workshops, STEP has become the largest tech festival in the Middle East over the past 7 years. It is the home to the entrepreneurs, creative and digital enthusiasts with more than 6000 attendees over two days and 250 startups showcasing. If you are a tech enthusiast, the STEP Conference 2019 is the best opportunity for you to show your entrepreneurial skills to the world.
Date – 13th -14th February, 19
Venue – Dubai Internet City
4. Internet of Things 2019
Interested in keeping your business ahead of the major digital transformation around the world, then the Internet of Things conference is for you! The discussions in this conference are based on various business models, structures and various market segments using which entrepreneurs can make a business out of the Internet of Things.
Attend the conference for a glance into the future with updates on prospects, threats, competition and developments. Learn from hands-on case studies, insights, learning and networking opportunities. Visit the website for more information on early-bird tickets and team discounts.
Date – 20th – 21st February, 19
Venue – Armani Hotel, Burj Khalifa
5. Gartner Symposium/ITxpo 2019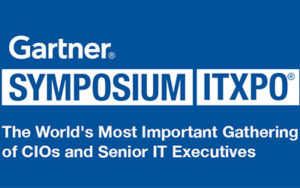 The Gartner Symposium/ITxpo brings together more than 600 CIOs and senior IT executives and provides them the opportunity to gain a strategic view of the emerging trends modeling IT and business in the United Arab Emirates. Here's ehy one should attend Gartner Symposium-
Hear the latest predictions and learn about the emerging trends.
Get inspired by the learning lessons from other visionary leaders who will energize the way you think and bring forward the surprising connections between life business and technology.
Bring forward your challenges and get your questions answered by your international peers.
See new products and technologies come alive in one place.
Date – 4th – 6th March, 19
Venue – Madinat Conference Hall, Mina A'Salam Hotel, Madinat Jumeirah Dubai
6. Beautyworld Middle East
Beautyworld is the largest international trade fair for beauty products, hair, fragrances and wellbeing in the Middle East and once again will be held in the glam capital of the Gulf. The event welcomes exhibitors from more than 60 countries pleasing the crowd with the mix of innovations, groundbreaking trends, appearances by some of the industry's most talented professionals. Join the trade fair to pick up on the latest beauty trends and exciting new opportunities for business.
Date – 15th – 17th April, 19
Venue – Dubai International Convention and Exhibition Centre